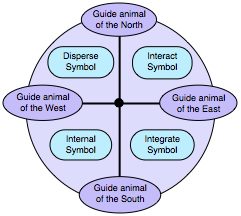 A Personal Life Path Signet
A personalized tool for maintaining balance and increasing awareness.

A Life Path Signet helps you walk your path through life in balance with your greatest goals and the world around you. Temier provides the symbolism through his ability to reach all levels of consciousness and by his understanding of your unique nature, your life path and your innermost goals.
Your personalized Signet is a tool that helps you express your unique, individual nature in everyday life. It helps to bring out your highest potential in a balanced, practical and productive way. This is accomplished by providing you with a carefully chosen arrangement of symbols that represent your unique path through life. The Signet can be used as an object for contemplation or to just carry with you as a supportive energy. The insight and balance the Signet brings will support you and help you to achieve a productive and joyous path through life.
You can order your Signet at our Temier Shop. Included is a PDF file of the drawing of your Signet with an audio file of Temier's description of your unique Signet. The Signets usually take less than a week to prepare and are delivered via email.
What others say about their signet:


"Thank you so much! I just went on the computer and this is the first e-mail I opened. I can recognize myself in each of the symbols, it is amazing!
Once I sink my teeth into something that I know is right I work at it until completion no matter how long it takes. There have been many times when the strength and tenacity of the symbols have been displayed when forging ahead. This signet will be an important point of support for now and the future.
Thank you again for this wonderful gift!
Namaste!"
The wisdom and information made available by Sam and Temier is extremely precious, both in content as well as through the purity of the process through which it is received. They are to be used with the utmost respect.
Needless to say these materials, including recordings and written information are copyrighted by Sam and Temier and are for your personal use only. Please contact Sam if you wish to use them for any other reason, including passing them on to others.