Thought: The ever expanding creation
of revelations.


Our ability to reach higher and higher awareness expands as we evolve toward a more intimate connection with the Creative Force.
Our awareness has many levels of vibration ranging from instinctive reaction to a oneness with all that is.
In this workshop Temier will introduce three ancient friends that will lead us in meditations and visualizations that demonstrate our ability to unlock new revelations.

Temier will call upon:

Our spiritual connection by Oric the Lemurian.
The bridge between two worlds by Aa-Co-La, the Atlantean.
The physical connection by Close Looking Man, the Native American.
Available wherever you are over the web
Sunday October 29 $40. about 1 1/2 hours.
11am West Coast
2pm East Coast
7pm in the U.K.
8pm in Netherlands
After registering, Click on the 'Buy Now' button below to pay. ( Honor method )
The cost is $40.00 paid via PayPal which accepts credit and debit cards and will handle currency conversion.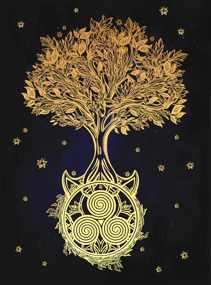 The Seven Expansions Of Thought
Instinctive

- Hard wired physical response.

Logical

- Connecting relevant pieces of the brain's neural net.

Psychic

- Realizations from external physical clues.

Intuitive

- Realizations from internal spiritual clues.

Awareness

- Elevated thought.

Oneness

- Merger with a singular object.

At Oneness

- Universal, omnipresent merger.
After payment, and before the class starts, you will get an email that has a link to join the class. When joining you will need to supply your name and email. The service we use is by Zoom which is secure and easy to use. If you have not used Zoom before you may be asked to download a small safe program or app if you are using a phone or pad.
The wisdom and information made available by Sam and Temier is extremely precious, both in content as well as through the purity of the process through which it is received. They are to be used with the utmost respect.
Needless to say these materials, including recordings and written information are copyrighted by Sam and Temier and are for your personal use only. Please contact Sam if you wish to use them for any other reason, including passing them on to others.