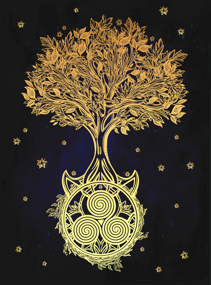 Symposiums

Spiritual Symposiums are noteworthy webinars made possible through the Merged Mediumship of Sam and Temier.

In the extremely rare 'Merged Mediumship' the Medium and the Spiritual Force are intermingled to such extend that they are never separate. Whatever the Medium decides to do, the Spiritual Force is right there!

Through the Merged Mediumship of Sam and Temier, it has become possible to organize a Symposium in which multiple Spiritual Forces are the speakers on a specific topic. These Symposiums are tremendously special.

This Merged Mediumship is the way Sam ( Medium ) and the Spiritual Force Temier ( Angelic Seraphim ) are working together. Through the Merged Mediumship', which in itself is a new, very special and rare mode of mediumship, other communications become feasible.

Because of the enormous amount of energy it takes, in the past it was simply impossible to be a 'Full Body Medium' for multiple Spiritual Forces in the same session. However, with Temier as a gatekeeper, these communications are now not only attainable, but they provide us with very useful information. Temier, through his merged state with Sam, ensures that Sam's energy does not get overly depleted. He also safeguards the purity of the information given.

This makes the Spiritual Symposiums an exceptional opportunity to receive information from different Ages, different cultures, and therefore different perspectives. The information is delivered in a way that is totally pertinent to this day and age. More so, the information is very helpful on our unique, personal paths.
The wisdom and information made available by Sam and Temier is extremely precious, both in content as well as through the purity of the process through which it is received. They are to be used with the utmost respect.
Needless to say these materials, including recordings and written information are copyrighted by Sam and Temier and are for your personal use only. Please contact Sam if you wish to use them for any other reason, including passing them on to others.